Shared Cities Atlas
Post-Socialist Cities and Active Citizenship in Central Europe - New forms of active citizenship - With seven post-communistic cities including Berlin - Sharing as a strategy for a better city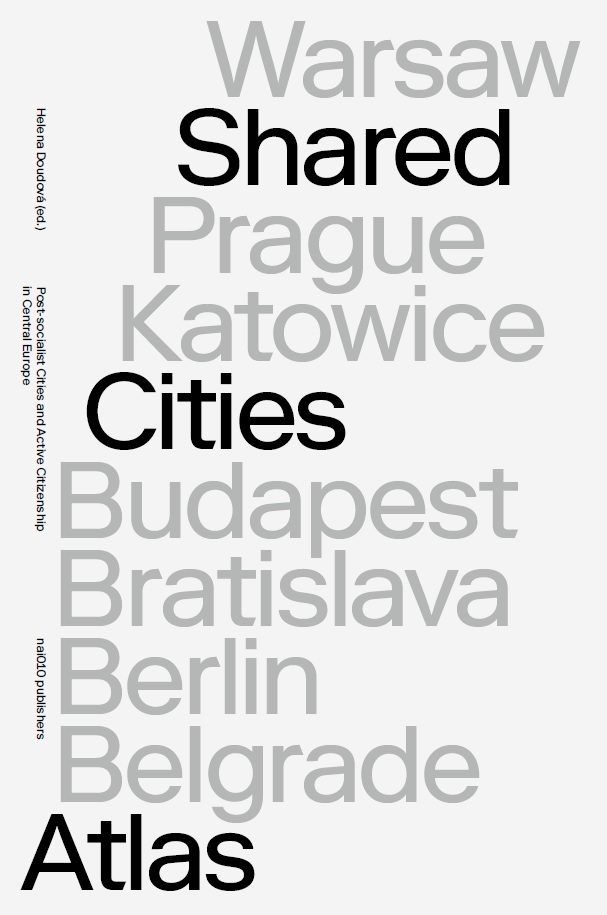 The Shared Cities Atlas applies the new, global 'sharing paradigm' in architecture and public sphere to a site-specific situation in seven cities in Central Europe. Mapping current practices of sharing and new fields of action in case studies, it contextualizes the phenomenon in research papers, data, and photography.
The ideas of a 'right to the city', of common resources, or 'the urban commons' all of which are in vogue in contemporary architectural discourse illustrate the paradigm shift towards a sharing perspective. In 'sharing cities' the emphasis lies in the right to remake the cities as a form of urban social contract with a specific creative or critical agenda. The Atlas presents creative forms of sharing driven by idealistic positions and collective actions – new approaches to sharing of spaces and architecture, experience and knowledge, data, or collective histories.
The launch of the Shared Cities Atlas was part of Shared Cities: The Finale.
Have a look inside:
Sneak Preview of Shared Cities Atlas
Download Press Kit of Shared Cities Atlas
Order here.
Shared Cities Atlas
Post-Socialist Cities and Active Citizenship in Central Europe
Helena Doudova (ed.), contributions by David Crowley, Elke Krasny Peter Mortenbock and Helge Mooshammer | design: Joost Grootens | photography: Olja Triaska Stefanovic | published by nai010 publishers
+++++++++++++++++++++++++++++++++++++++++++++++++++++++++++++
Interview with Helena Doudová (Editor of the Shared Cities Atlas)
By Martina Peachment Brehmer
The Shared Cities Atlas maps current sharing trends in Central and Eastern European cities. Which initiatives or new forms of sharing in the region are the most remarkable ones?
The Atlas presents best practices which were created as part of the Shared Cities: Creative Momentum project. We commissioned our partners to develop case studies which deal with sharing in general – in public space, in the digital realm. I'd like to highlight Belgrade with its urban hubs and participatory models of sharing in the city. Our partner Medialab in Katowice used data stories to visualize information in the Atlas as well as ran its own project analysing data on culture in the city, like the accessibility of cultural institutions. The trend of sharing knowledge and sharing data is important for new and innovative sharing practices. […]