Young Mothers Changing Their Neighbourhood. Urban Hub – a Case Study from Belgrade
Passivity and apathy are significant (e)motions in Central and Eastern European societies. For decades our cities were managed, decided and maintained by centrally driven mechanisms. Design and maintenance of public space as well. ´ Today, important landmarks, plazas and boulevards are winning better treatment – nice furniture, greenery, maintenance and navigation systems. In the rest of our cities, however, we are left with vast spaces with no maintenance.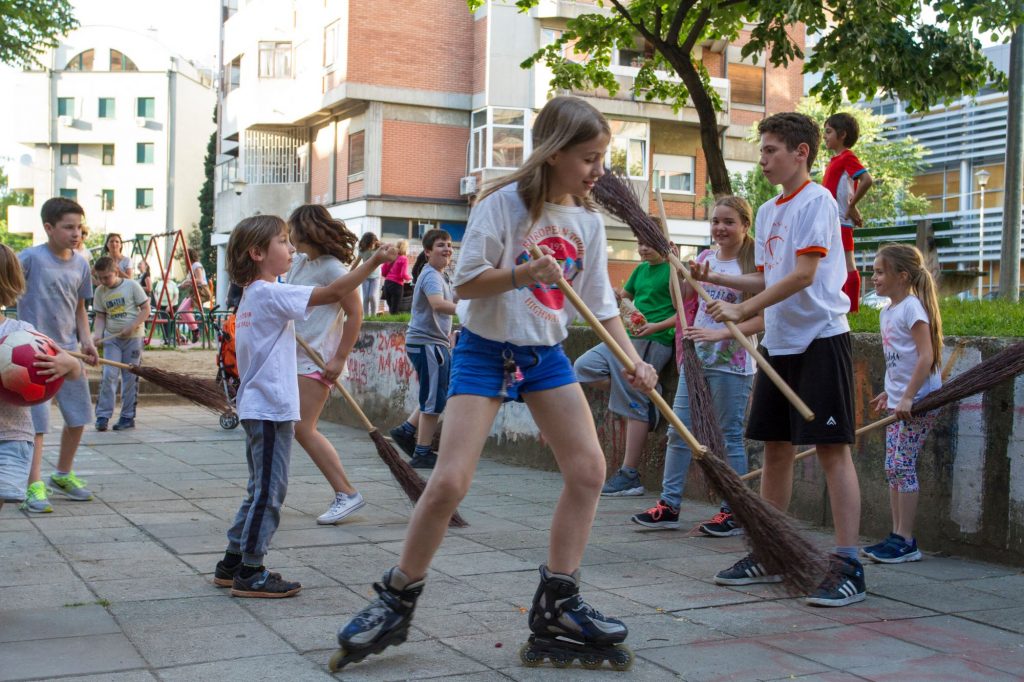 It comes as a paradox that these are the spaces where most of the citizens live. Most of them are surrounded by mass housing complexes. So even if is a house full of people, there is hardly anybody caring for the space in between. Cuvari Parka from Belgrade proved to be the exception. An informal group of young mothers living around Plato Milesevska decided not to wait for better public services, rolled up their sleeves and got into action. Mila, Be and Ana started to clean their neighbourhood on a daily basis.
By the end of 2016 our Serbian partner Association of Belgrade Architects (ABA) launched an open call looking for the initiative willing to implement design intervention. The call did not provide only financial support, but allowed the initiative to grow and become more efficient in project management and communication with the public institutions. Mila, Be and Ana knew Plato in their neighborhood was missing a central, common space. They envisioned a clean plaza with happy, inviting floor and central table used by the community. Lots of children, music and good neighbors too. While not being usual suspects driving the change – architects or cultural managers, they decided to apply – and they won.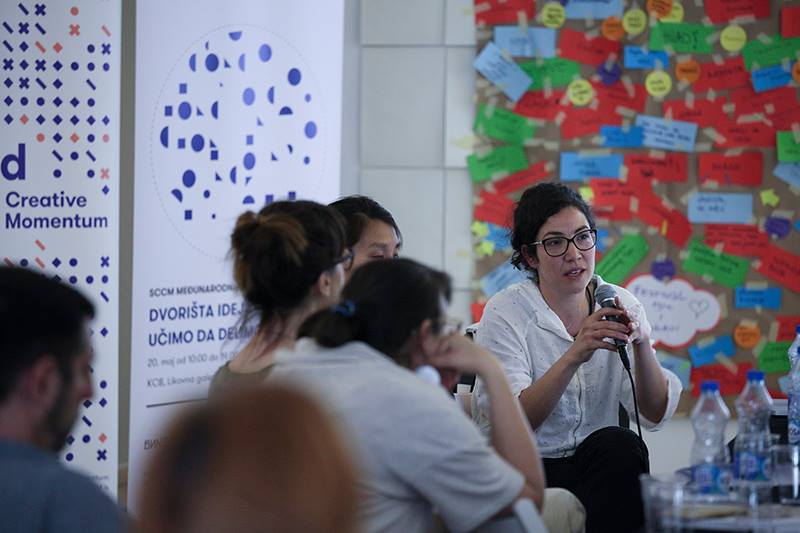 Mila Bakic, Cuvari Parka co-founder at BINA 2017 Shared Cities: Creative Momentum conference, © Association of Belgrade Architects
Video with the winning proposal: https://www.facebook.com/cuvariparkabg/videos/607612232771601/
From January to November our Serbian team helped Mila, Ana and Be to design the table, go through the permit process with the municipality, organized many community events and widen the PR outreach.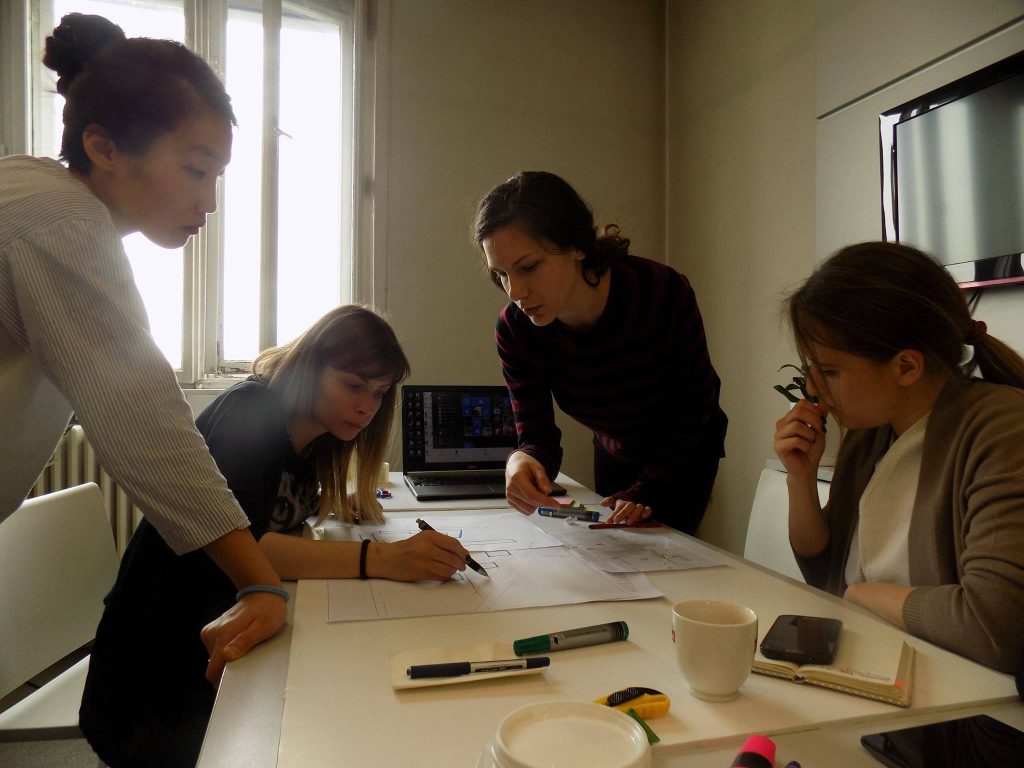 Students designing table for Cuvari Parka, Spring 2017 © Jelena Ivanovic Vojvodic
We met these ladies also in May, when our partners from Germany (KUNSTrePUBLIK) and Hungary (Mindspace) came in to lead workshops.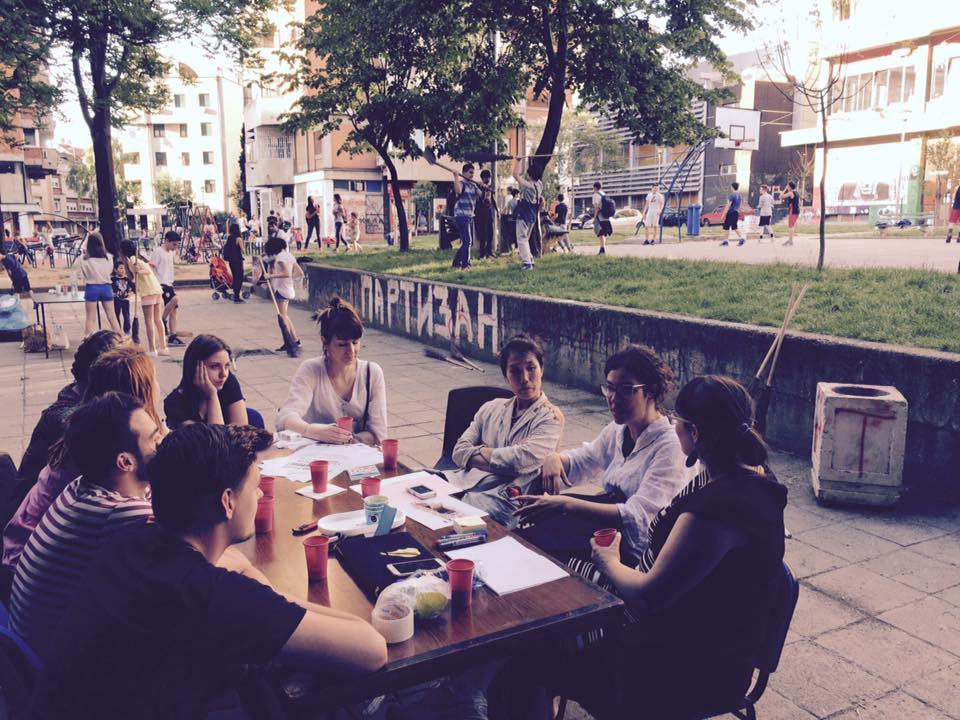 Mindspace workshop for Cuvari Parka, May 2017, © Mindspace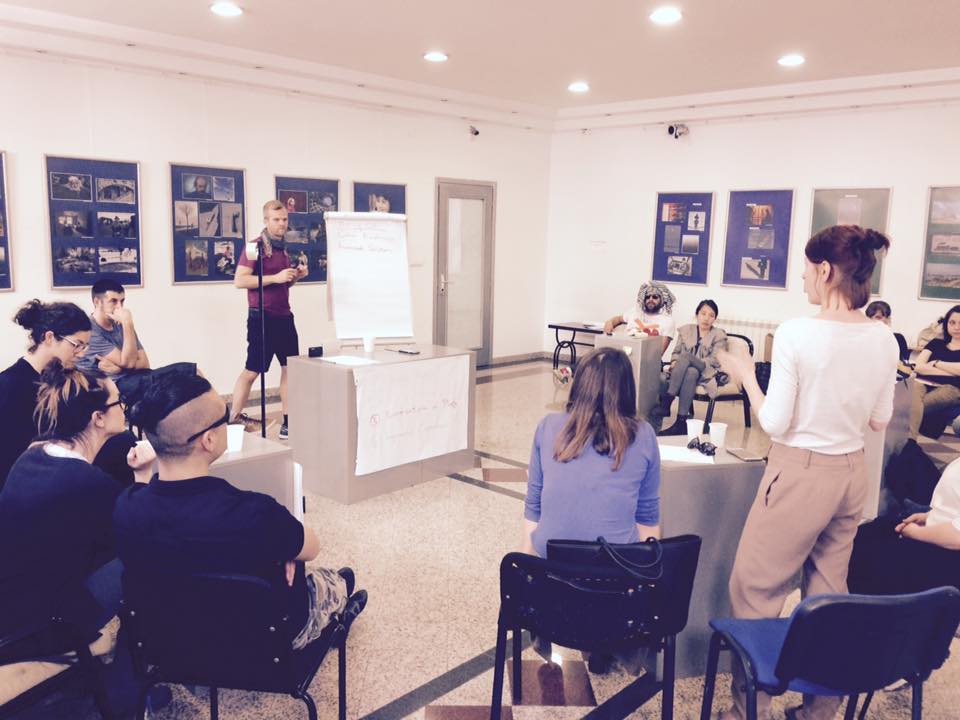 KUNSTrePUBLIC leading citizen´s council simulating situation on Plato Milesevska, May 2017, Belgrade © Mindspace
From designing the table, coloring of the floor, through cleaning the space, getting the permits, the results came in the last week of November. Finally the community gathered for the final big event.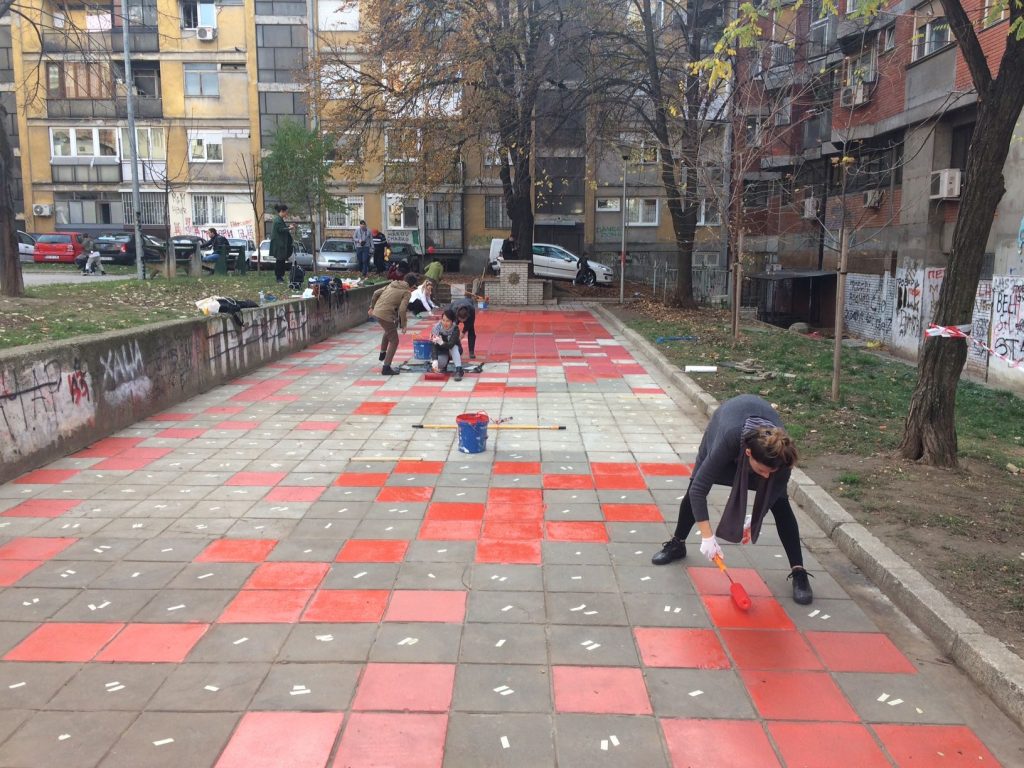 Making of Plato, final community event, November 2017, © Tatjana Vukosaljevic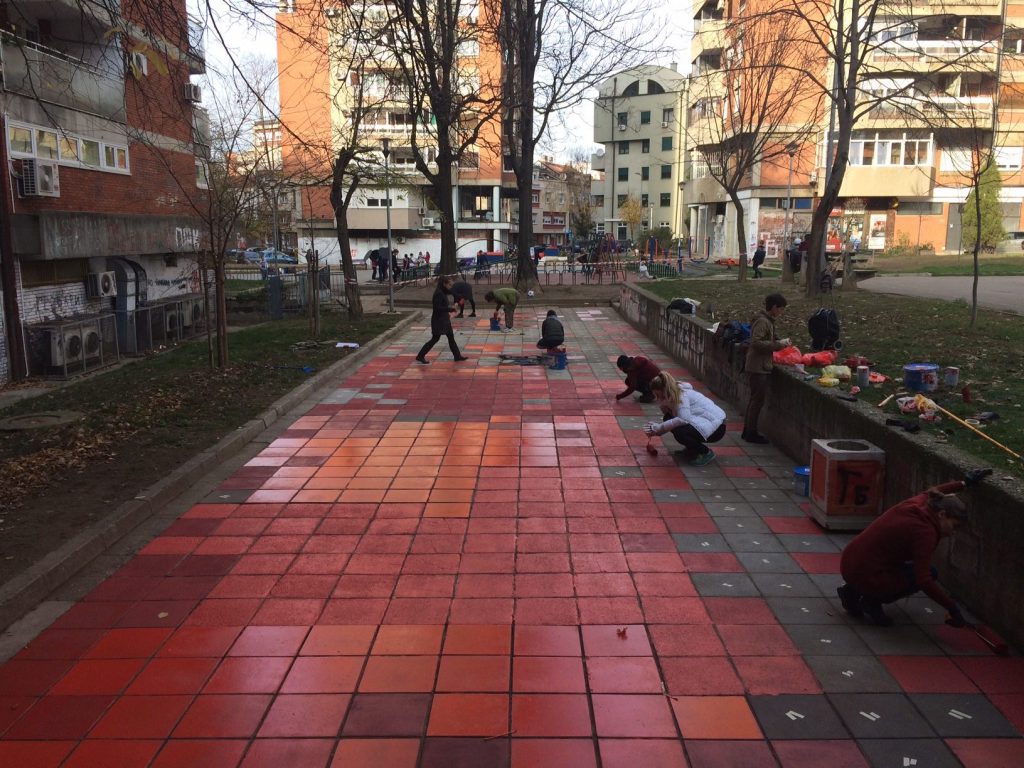 Making of Plato, final community event, November 2017, © Tatjana Vukosaljevic
Celebrating the success, November 2017, © Cuvari Parka
We wish these young mothers all the best and join them for celebration. We hope they will stay in our Shared Cities: Creative Momentum family in the future.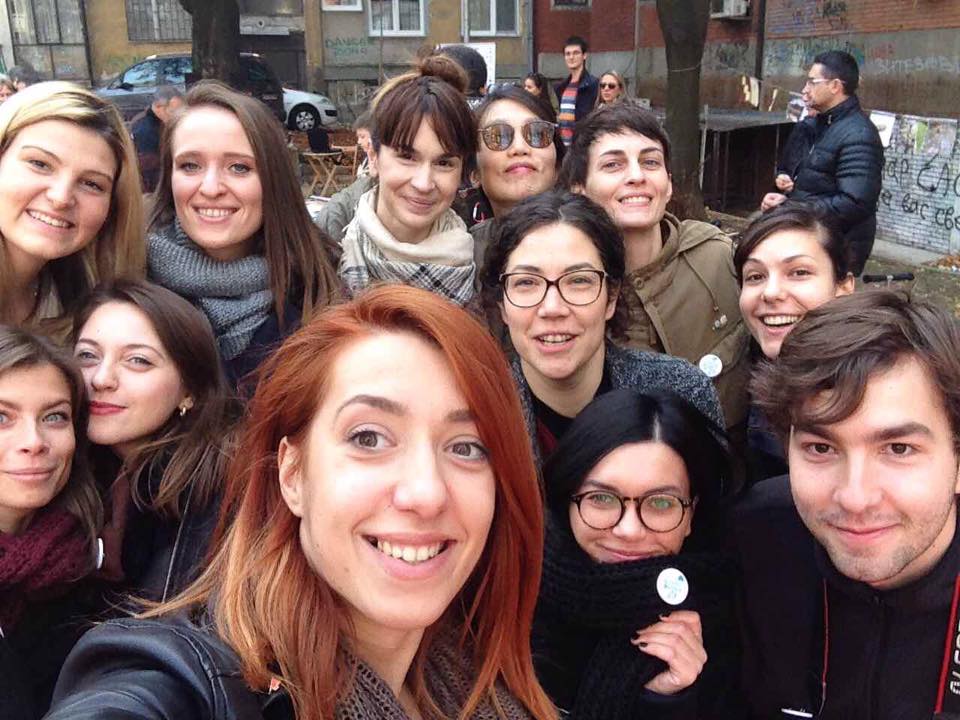 Cuvari Parka + Association of Belgrade Architects team, November 2017 © Cuvari Parka
Shared Cities: Creative momentum explores different levels of sharing in Central and Eastern European Cities. The case study in Belgrade is focused on shared urban furniture and design in complex and complicated neighborhoods. The project is running in Belgrade until June 2019.