Urban Hub #2 – Schoolaboratory 002
From 8th till 12th of August 2018 team Škograd organized the second summer school called Schoolaboratory 002 in the schoolyard of OŠ "Vlada Obradović Kameni". The programme of the summer school aimed at children of Ledine. About thirty children participated in the workshops every day.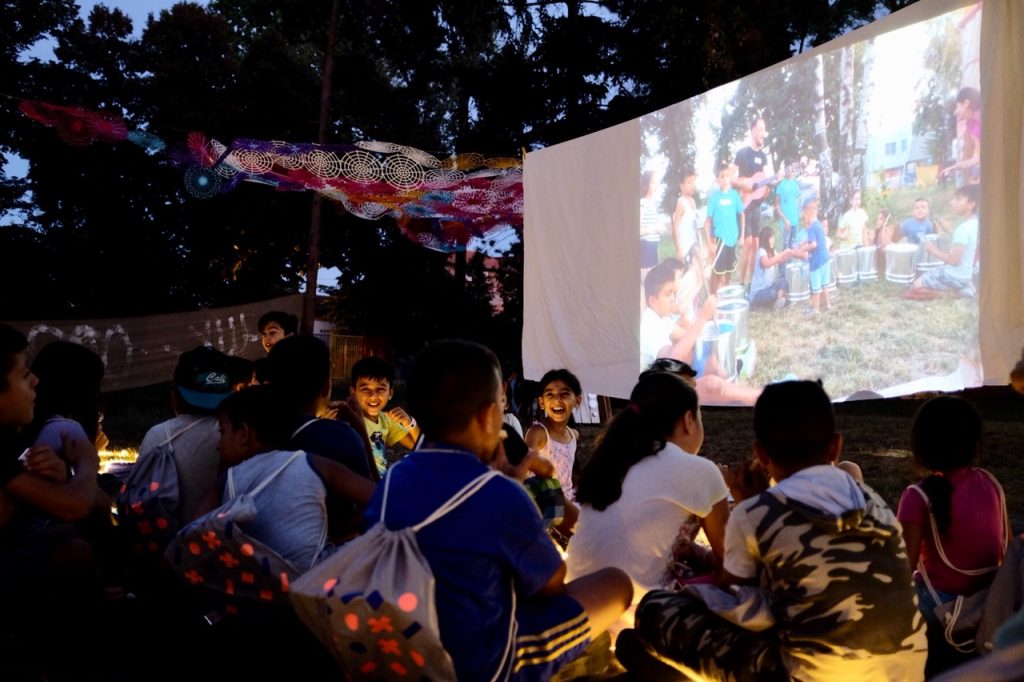 The "intervention workshops" took place at the school yard and kids had chance to participate and get involved through different quizzes, music and learning sessions. During the intervention workshops first drafts and design of the future open classroom were developed. The open classroom is planned to be built as a part of the Urban Hub 2 project in cooperation with BINA and Shared cities: Creative momentum.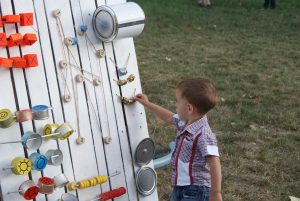 The aim of the Schoolaboratory 002 was to bring citizens of Ledine together in order to think about how the public space could be improved. Therefore, also parents and neighbours participated in the summer school, launched their first neighbourly assembly and created a didactical wall for the children.  The wall was designed by the young mothers Sandra, Slađa and Ivana and was created entirely from recycled materials. It serves as a tool to develop the senses, logical thinking and motor skills. Finally the summer school ended in a graduation party. In summary, the Schoolaboratory 002 brought together diverse generations and improved the co-operation and solidarity of the Ledine neighbourhood.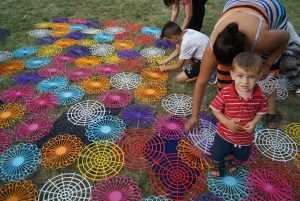 The Schoolaboratory 002 was organised by Škograd team in cooperation with Goethe-Institut Belgrad.