Magazyn Miasta / Cities Magazine vol.2 #ONLINE
What do people share in post-communist cities? What new sharing practices have appeared in Central and Eastern European cities? Find out more in the second issue of the international edition of the Magazyn Miasta / Cities Magazine - launched in June and now available ONLINE!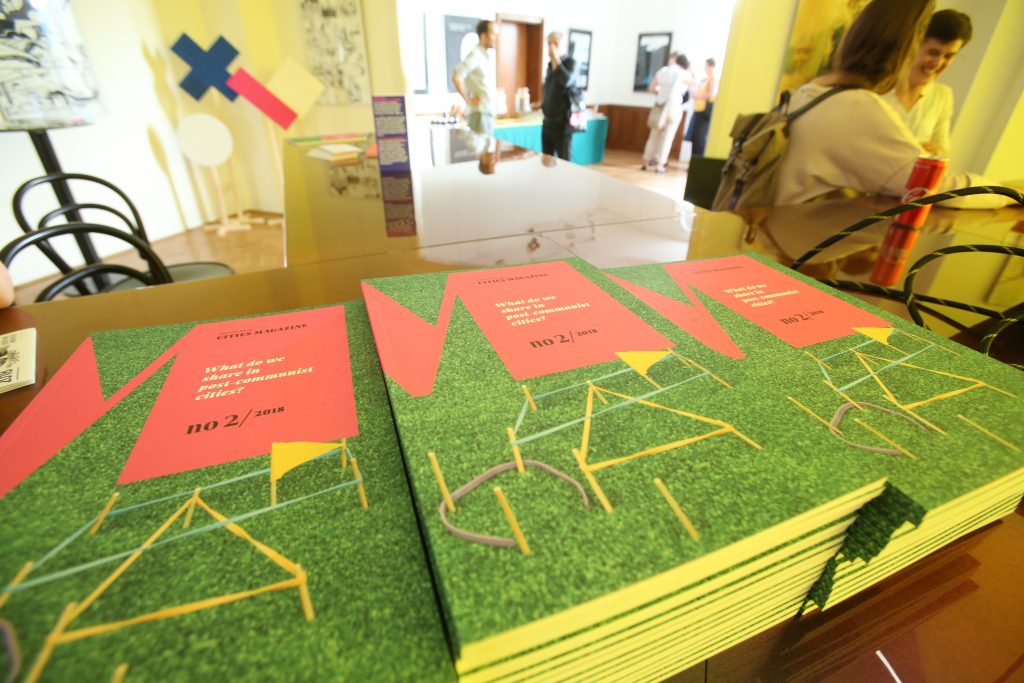 ///////////////////////////////////////////////////////////////////
Twelve months ago, I wrote in this column that while the post-communist cities have a different social history than, say, Seoul, Amsterdam, or New York, our common need for sharing leads to it spontaneously popping up in our everyday life…and uniting people in the process.
This is why we decided to dedicate the first issue of the international edition of Magazyn Miasta / Cities Magazine to the subject of sharing in post-communist cities and asked how does the past practices of communism – and the huge system that accompanied it – affect our everyday life; and how does the past shape our current culture of sharing?
Thanks to the Shared Cities: Creative Momentum project we have mapped the social status quo of sharing in the post-communist world,  specifically in cities of our region, and want to present a variety of current projects that are shaping both the new urban wave of change and the future of our cities in post-communist Europe.
A year later, we decided to check in to see what is going on with the sharing culture of Central European cities nowadays. What are the current sharing practices and have they changed? What spheres of our urban lives do they appear in and where do they not? How do some Central-European, neoliberal markets and their history influence some of the sharing-economy projects? Do we feel responsible for our cities? Do we still want to live together or is it even possible? Are we investing in infrastructure for those with various physical capabilities? What type of resources and practices employed for sharing during communist times are still being used today? And if these practices and assets are different, do we think that our common understanding of sharing is efficient or moral?
All of these questions about the sharing culture of Central Europe were discussed by our team which consists of people from eleven different organizations from six countries in the region.
Having the international opportunity to look deeply into so many local urban cultures, we mapped the contemporary sharing practices in different cities and analyzed them. Very quickly we realised that these practices and projects lack an obvious connection or background. On one hand, more people are starting different activities based on sharing, especially members of the younger generation that haven't directly experienced the communist era. On the other one, loads of people care about what they privately own, completely fencing off their housing estates and separating  themselves from other economic and social groups. The region is full of contradictions. So, we focused on describing it, concentrating on the new urban wave of sharing culture in Central Europe.
A year ago, in the first issue of Magazyn Miasta: Cities Magazine, I wrote that it is our past that shapes our present – and the future. I should develop this statement now. As time goes by, it is our present that will become our past shaping the future :)
Enjoy the issue! And remember you can still come back to the former one that is still available here.
Marta Żakowska, Editor-in-chief
///////////////////////////////////////////////////////////////////