Csepel Works – Weekend of Open Factories
Organized by the Hungarian Contemporary Architecture Center (KÉK), buildings in the Csepel Works plant in Budapest will open for the last weekend of June (29-30 June) to offer a unique chance for exploring the exciting present of the almost 240 hectares site and its unmatched industrial heritage.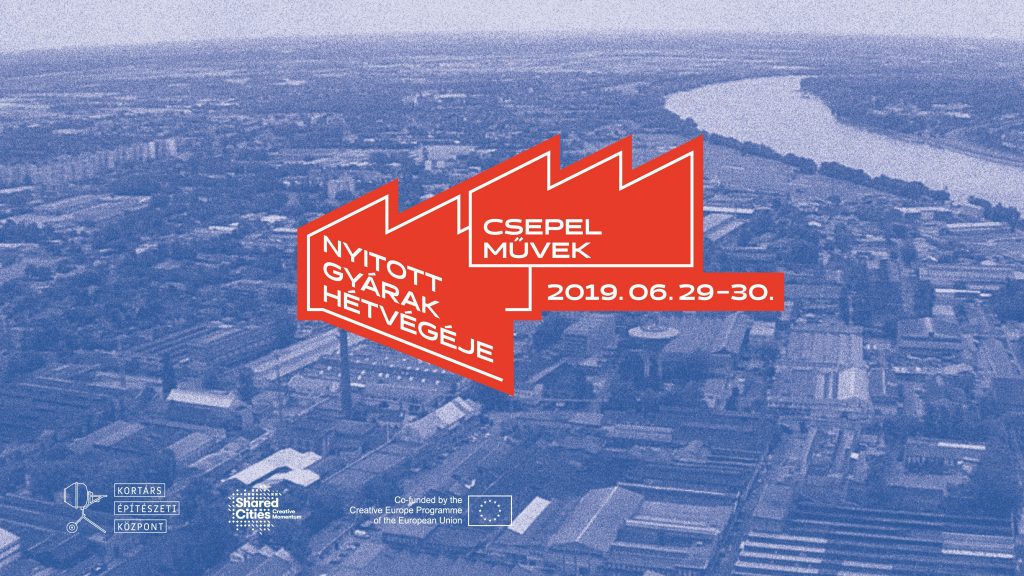 Check out the brand new Csepel Works Website to get an insight of the programme!
Once the largest contiguous industrial complex in Hungary, the Csepel Works today is a unique ensemble of companies that has been serving the needs of various domestic and international industrial players for over a hundred years. On it present day look, on the settlement pattern of the old "factory city", and on its business culture, the most recognizable characteristics are that of the privatization waves of the 1990s, that fragmented the socialist centralized industrial site into numerous small and medium sized businesses. Today – from one-man workshops to million-dollar businesses – more than 400 owners and several hundred tenants share 240 hectares of this peculiar world.
Although it might seem that time came to a pause in the Csepel Works, the southern districts of Budapest will reportedly be developing/developed very dynamically in the coming years. This brings along a one-time chance for actors in the Csepel Works to formulate a new vision for the future revival of the area built on local resources and incorporating the rich industrial and cultural heritage of the site.
Within the framework of Shared Cities: Creative Momentum, KÉK and its local partners in the Csepel Works aim to turn local industrial, architectural and cultural heritage into resources of development. The Weekend of Open Factories offers a glimpse for visitors into the everyday life of companies, the impressive industrial architectural memories and into the enchanted world of the plant. The event's organization builds on the many years experience of Budapest100, the weekend of open buildings in Budapest, putting to trial the festival's methodologies and programs in a new field.
The Csepel Works can be approached by public transportation and bicycle in a half hour from the city center – from Deák Ferenc Square. Besides the open factories and buildings, presentations, history and architecture walks, concerts, film screenings, workshops and many more await visitors.
Festival
29|06|2019, 08:00–30|06|2019, 23:00
Bartók Béla út 10-12
Invite your friends on Facebook!