Shared Cities: The Finale at Divadlo Archa and CAMP
02I10 - 03I10I2019 PRAGUE: Photo Reportage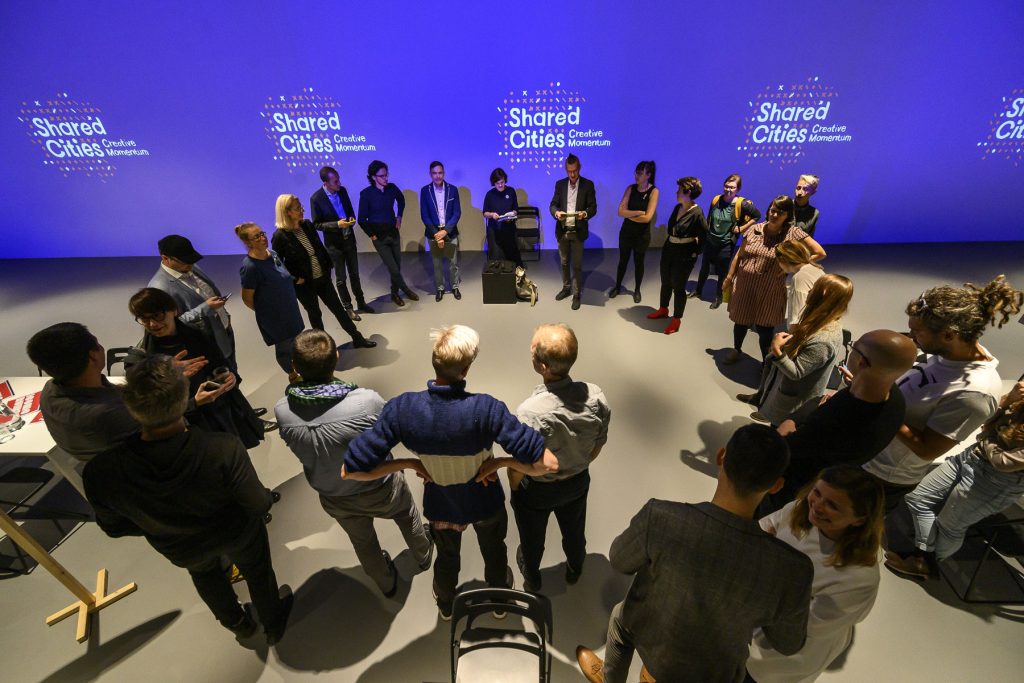 This was Shared Cities: The Finale at Divadlo Archa and CAMP on 2nd and 3rd of October! The two-day festival brought together skilled urbanists, curators, theorists of architecture and the interested public.
The first day of Shared Cities: The Finale took place at Divadlo Archa, where the performance Virtual Ritual had its premiere.
The original video game performance by Jan Mocek took its viewers to the fascinating world of online video games.
The second day of Shared Cities: The Finale took place at CAMP. Dedicated people who committed themselves to the topic of sharing and work together to transform our cities to better places presented here their accomplishments.
In the afternoon all eleven members of the Shared Cities consortium presented the results of their work in direct conversation with the visitors.
At the library in CAMP you could get even more information about their work. Here you could find the publications of the project partners.
One of the publications was also presented by the editor Helena Doudová and her team at the Launch of the Shared Cities Atlas.
The highlight of Shared Cities: The Finale were the panel discussions with international experts dealing with shared identities, spaces and politics in Central Europe.
Afterwards was the final celebration and get together for all project partners and all guests.
Thanks to everyone who participated in this great project and attended this final event.
We will continue to create new ways of living in our cities. Together.