Iconic Ruins Online Publication: available now!
Download an issue of the Slovak Architectural Review magazine: Projekt 3-4, 2017 dedicated to the topic of Iconic Ruins. The monothematic double issue deals with iconic architecture choosing transformation, rather than demolition or historically true reconstruction as an approach. The magazine displays the extensive research and work of established architects and students on selected iconic buildings in Berlin, Prague, Katowice and Bratislava conducted under the scope of Shared Cities: Creative Momentum.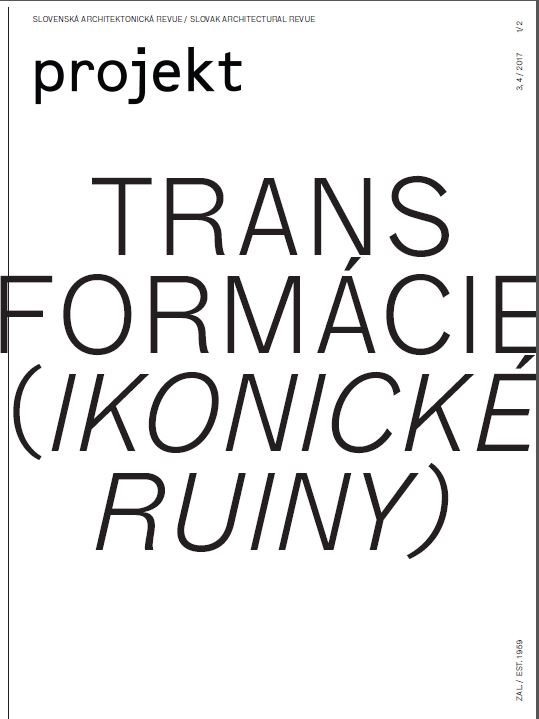 Curator of the issue: Ján Studený.
Download the issue in Slovak language
The download of Projekt 3-4, 2017 is possible with the courtesy of Slovak Architects Society (SAS)